Dear customer, our shop you can find Coffee Liqueur Guglielmo.
The Guglielmo liqueur comes from a long tradition, strengthened by an experience gained over the years; it is produced with top quality ingredients, which enhance all its characteristics. Drunk iced, it reveals all its character as a unique liqueur, with an unmistakable aroma, ideal for those who love a strong and original digestive, with an inimitable taste.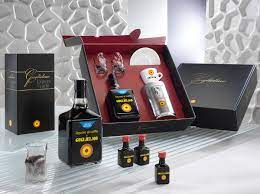 We sell brands Lavazza, Guglielmo, Borbone, Toda and many others.
Since 1996 tradition espresso italiano
Take advantage of our welcome promotion Euro 5.